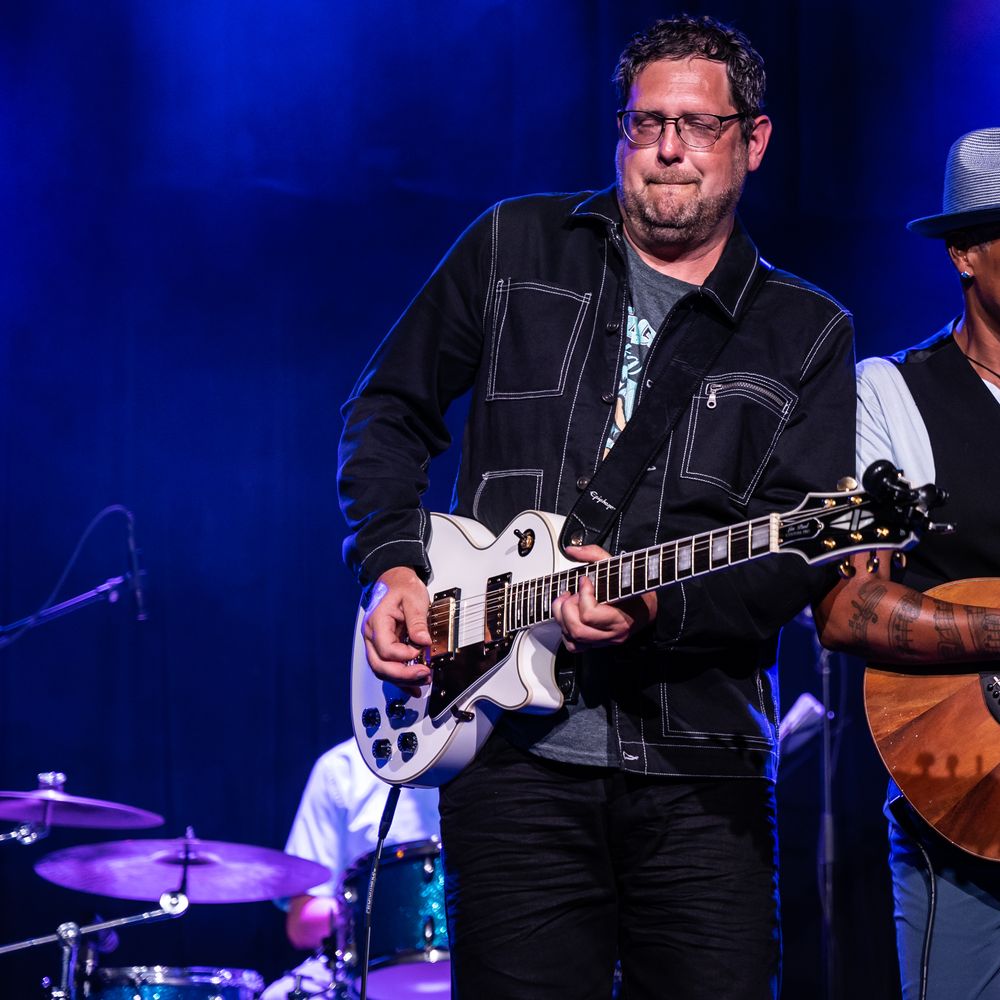 This is Original Rock Music
www.kimandbrian.com
Gritty, Soulful, Honest...and Addicting
KIM&BRIAN -  GRITTY, SOULFUL, ORIGINAL ROCK 
These two life-long musicians and honest songwriters capture the spectrum of life in their stories, then deliver them with musical grit and transparent emotion...and it is something addicting. This is original rock music. This is Kim&Brian. 
Whether they're breaking into a sultry vibe, or locking into a straight-ahead groove, you believe every word and feel every lick in their skillfully crafted, original songs. Kim&Brian is an original, soulful, power duo created by Kim Archer and Brian Feist.  These lifelong, Tacoma-based artists have been professional performers, songwriters and musicians for more than half their lives, giving them the ability and music catalog to please any type of audience.  Whether they're playing an intimate venue showcasing their solid original songs, or holding a festival-sized audience captive, Kim&Brian's level of musicianship and experience in connecting with the audience is what sets them apart from other live artists. 
Brian Feist – Lead Guitar, Vocals, Head Writer 
Brian has dedicated himself to always be developing and perfecting his guitar tone across the various styles he plays.  While he's a blues man at the core, he can groove and rock with all that passion! 
In addition to his consistently melodic and intentional playing style, he is also an accomplished singer with an impressive range. He has opened for national blues artists including Curtis Salgado and received multiple awards from the Washington Blues Society for his contributions to the band, Blues Redemption. He has also represented Washington in the International Blues Challenge in Memphis numerous times. 
Brian also enjoys teaching guitar and has students of various skill levels. 
Kim Archer – Vocalist, 12 String Guitar 
Kim's voice has a heft, power and presence that reaches out and grabs you from the first note.  She brings every song to a personal level by injecting honesty and raw emotion, then delivering it with a warm and captivating tone. 
While her voice is her primary "instrument", Kim is the kind of rhythm guitar player who knows how to provide a groove and pocket that brings people to their feet.  With her 12 string in hand, she commands the stage and leads the audience on a musical journey through originals that you'll want to hear again and covers that sound fresh and wonderfully different. 
Kim is also passionate about creating opportunities for other artists and keeping the music scene relevant and connected as the city she lives in, Tacoma, WA continues to grow.  She produces two summer concert series, a blues festival and provides multiple corporate and non-profit customers with entertainment options for their events. 
Kim has opened for Grammy-winning artist, Mary Lambert (www.marylambert.com), Performed the National Anthem to open the 2020 Legislative Session of the Washington State House of Representatives, and received multiple awards with her band.